WHILST REVIEWING YOUR BUSINESS JOURNEY OVER THE LAST YEAR, WHAT WAS YOUR BIGGEST ACHIEVEMENT? ANYTHING YOU COULD CHANGE TO MAKE 2018 YOUR MOST SUCCESSFUL YEAR YET? OF COURSE THERE IS!
Christmas is often a time where we tend to look back and review how we have performed over the last year – noticing our achievements and identifying where we would have acted and thought differently or better dealt with certain situations.
Chances are there was a good mixture of success and some things that didn't quite go to plan... 
On 7th December, Arrivista begin their celebrations with the final Breakthrough Day of the year – 'Learnings from the Leaders'. This is your chance, as a senior business person, to share and gain tips and advice with other business leaders, learning from those mistakes and planning how to better improve, ensuring that 2018 will be your year.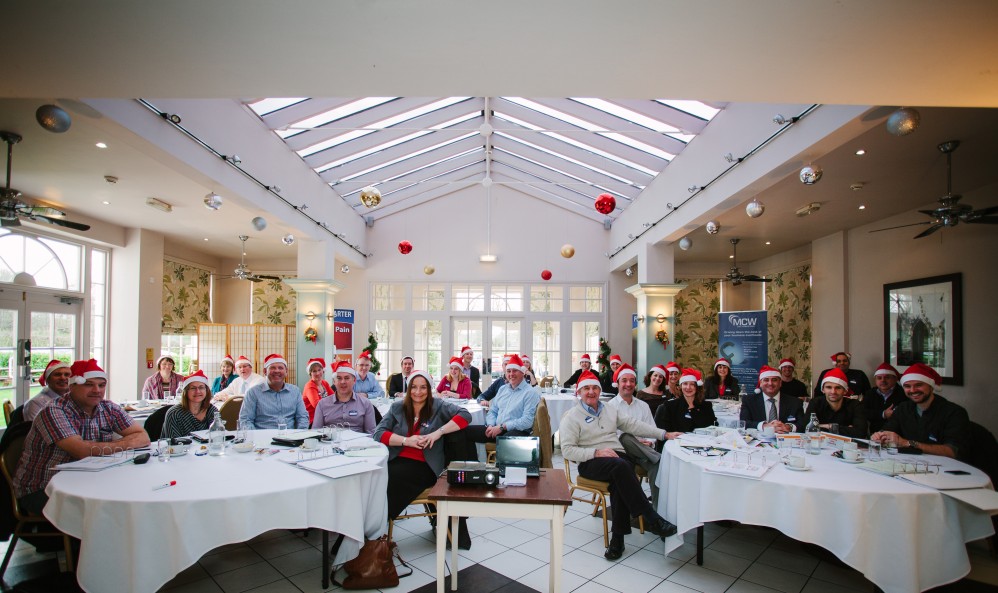 Benefits of Breakthrough Day: Learnings from the Leaders:
Openly discuss your business challenges amongst a group of senior business leaders, who are happy to share their advice and ideas with you.
Effect personal development from your very core by embracing a range of powerful concepts.
Be a non-exec director and help a member of the group with a current business struggle, whilst also taking away some valuable advice for your own challenges.
Hear leading business seniors talk about how to grow your business using proven tools and systems that really can be actioned straight away.
Get direct guidance to help you step by step develop the right habits to make 2018 and beyond the success you rightly aspire to.
Enjoy a host of yuletide activities and a great Christmas lunch, plus plus great networking with your fellow attendees.
What would your business be if it didn't keep getting better & better each year?
Breakthrough Day is all about planning for the next quarter, and in this session, you will not only have expert advice from our coaches, but from business leaders within our community from all different backgrounds, happy to talk about their achievements and challenges along their business journey so far.
The session will embrace a wealth of practical advice and ideas from those who have actually utilised proven systems to achieve outstanding results, which have changed not just their business, but their personal lives too.
Also included:
An excellent festive lunch
Various seasonal surprises
Lots of networking with like-minded business leaders
We guarantee a truly fun learning experience for all involved!
Places are limited for the Arrivista Christmas Spectacular 2017 so please be sure to reserve your places ASAP. For more information, call 01905 352685, or email kellie@arrivista.co.uk.
We look forward to celebrating with you this Christmas!
"Very good and worthwhile day. The interaction with other people on the session under the guidance of the coaches was priceless." Roger Peacock, HR4 Ltd