Client experiences
Communion Architects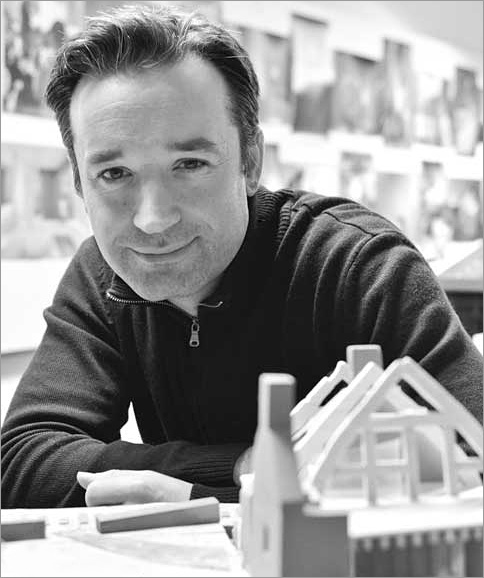 Hereford Architect grows his business with the benefit of Business Coaching
Communion Architects was founded by Alex Coppock in 2006.
They provide architectural design services specialising in ecclesiastical, residential and community projects. Although the economic climate has been challenging, the business survived and made some progress; however, it was around their fifth birthday when Alex decided that he wanted to drive more growth. "I had some success as an Architect but knew I needed a better grasp on the business side of things."
In August 2011 Alex met some of the Arrivista team at a networking event. Although Alex hadn't heard of business coaching before, he liked what they had to say and met again, at Arrivista, for a complimentary coaching session soon afterwards. Alex immediately felt that all his main challenges were understood. He said:
My business coach described what my last 5 years had been like, without me saying anything - it was exactly right! I felt so confident that Arrivista could help me.
---
Communion Architects Experience:
Alex began to have one to one coaching sessions at Arrivista every 2 weeks. He also began attending Arrivista training courses and regular business seminars where he interacted with other business owners. He talked about the differences. "The group sessions are great for meeting a wider community of business owners and sharing general ideas, although the one to one sessions are where I get the most value as long as I apply the plans we agree."
The first area that they worked on was to define and set the goals that Alex wanted for the business. They initially set a 5 year plan, and then worked on specific and measurable goals for the next 12 months. This helped to clarify exactly what Alex needed to focus on.
An example of an early success was when Alex was encouraged to increase his charge out rates. This was based on understanding the customers better and the value they put on the services. As Alex remarked "Arrivista coaching helped me develop the confidence to charge appropriate rates by realising the value in the service for our clients. This has had a profound impact on the business."
"The one to one sessions are where I get the most value as long as I apply the plans we agree."
Alex's Arrivista coach worked with him to streamline the sales conversion process and even helped him rewrite some quotes and bids. This has shown Alex how to be efficient and confident in his approach.
The whole sales process was looked at in detail, and focus was placed on understanding the prospective customers better. "My coach helped me to see that it's not about the money, it's about selling the solution they need."
They also looked at the marketing strategy for the business. Alex was introduced to a simple but proven marketing approach tailored for Communion Architects. This gave Alex focus and clarity on what he needed to do and importantly enabled him to measure results. They could invest more in what worked and reduce or stop anything that didn't deliver. As he said "There is still a way to go but this strategy gives me control over what we do and how effective it is."
Time Management:
Another key area that Arrivista has helped Alex with is his time management, which is vital for a business that sells time based services. Alex did record the time spent on different areas of his work but found he was always being reactive and vague in precisely what he spent time doing, so the coaching has made him become more rigorous and this enabled him to find time that he needed to work on driving the business forwards. He now has a 'default diary' that sets out specific times for meetings, planning and other key activities. As he said "My coach makes me more accountable for what I spend my time doing - I now spend at least 6 hours a week working on the business and this is showing positive results."
As a direct result of the help Alex has received, the business now wins more profitable work. As Alex said "Cash flow has increased and it's a different, better, business now. We are more product focused and sell what works for us and our clients."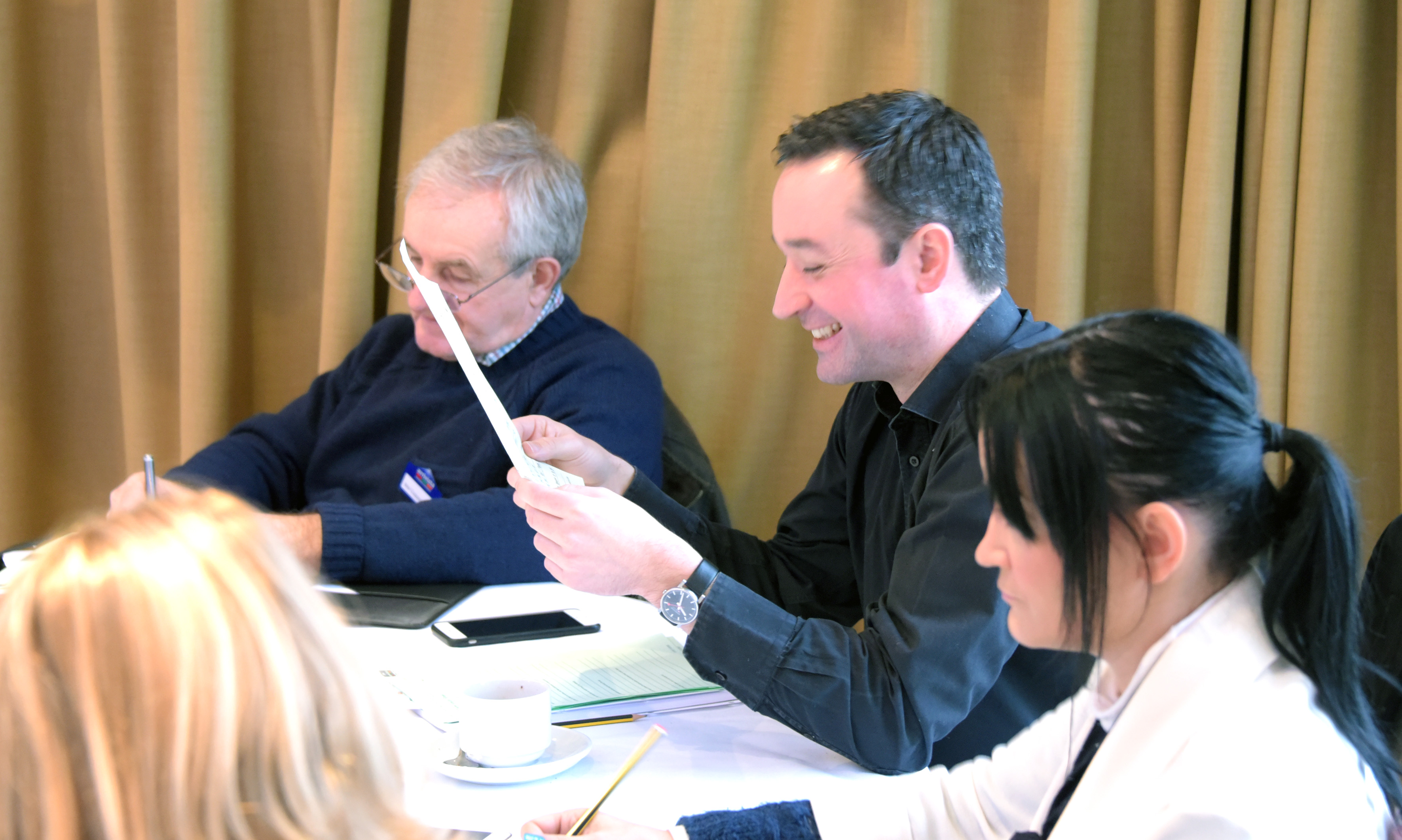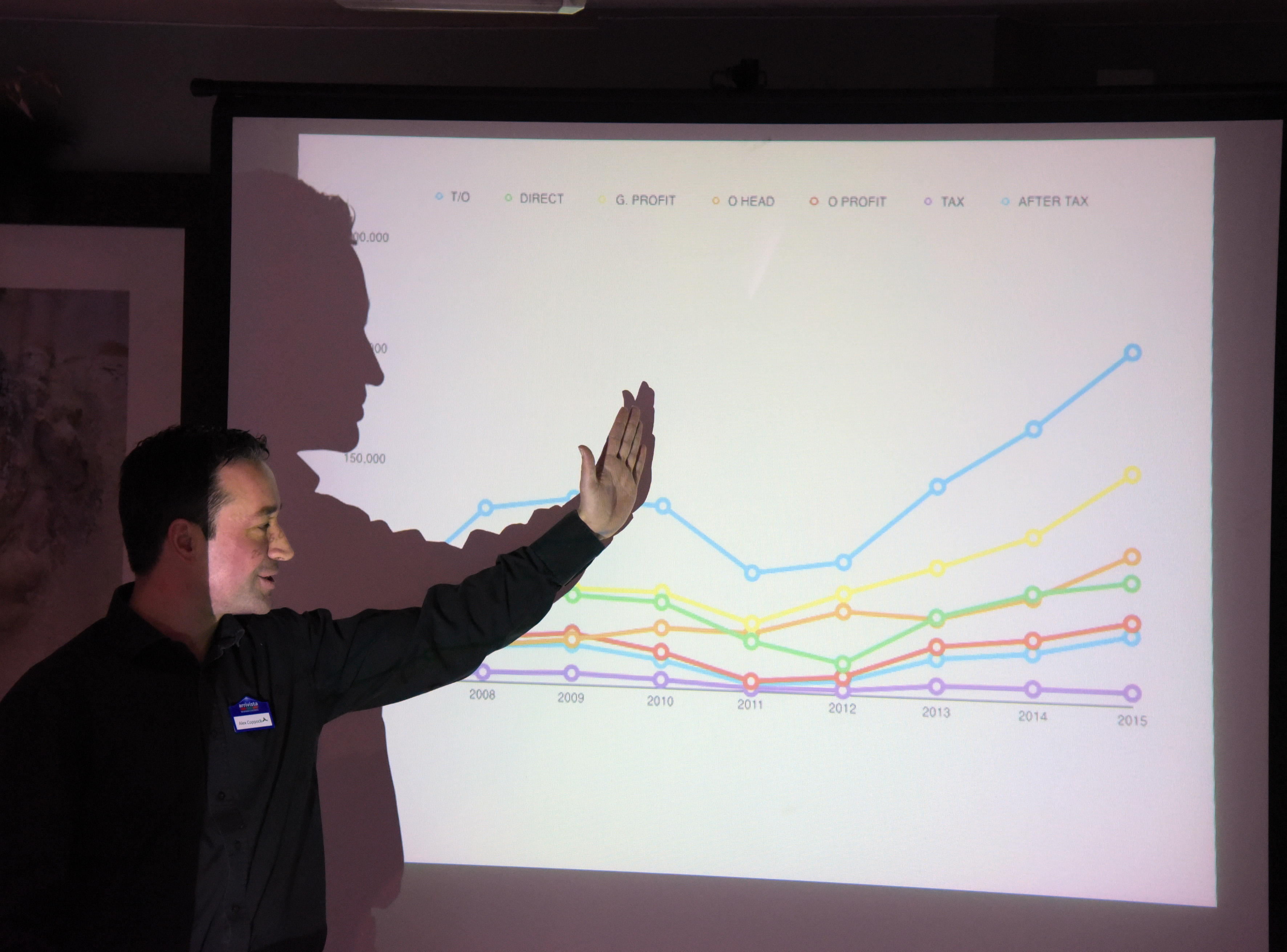 "My attitude has shifted and I am a more confident business person."
Support from Other Sectors:
Alex feels that Arrivista coaching has helped him in a number of ways but most importantly coaching has helped develop him as an individual. The setting of clear goals and getting more in control of the business through the use of proven tools and processes has increased his confidence. He remarked, "I am much more motivated, direct and purposeful now. My attitude has shifted and I am a more confident business person."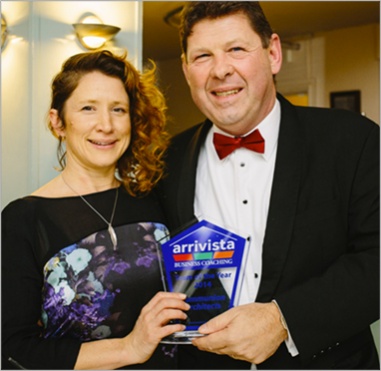 In terms of results, over the last 3 years Communion's revenues have tripled, profitability grown by an even greater amount, cash flow is strong and as a result, Alex is now beginning to realise some of those dreams from when he founded the business. "There is more business currently in work in progress than we did in total revenue 2 years ago".
Alex also says that being part of a wider community of business owners has been very useful. The group events such as Breakthrough Day have been beneficial in widening Alex's network, business opportunities and seeing how others are building good business practices.
In Conclusion
Alex knows there is still a lot to be done but he can see coaching being an important driver of continued growth. "I feel capable, confident and positive about the future. There is still a way to go but I can see the long term plan and coaching is part of it. I can't recommend business coaching highly enough."
FOR MORE INFORMATION ON HOW BUSINESS COACHING & training CAN HELP YOU CALL 01905 352685