2 DAYS TO REVOLUTIONISE YOUR SALES APPROACH
Did you know...
• 40% of salespeople can't understand customer pain
• Only 46% of salespeople feel their pipeline is accurate
• Sales contribution to strategy means a 15% revenue increase
The above stats show how no matter how experienced you are at sales, there are always improvements to be made to your current methods that encourage better results.
With its mixture of practical and inspirational content, SalesENRICHED is unlike any other sales programme you have been on or heard about. Showing you a completely new way of thinking, this training will revolutionise your sales approach and empower you to achieve.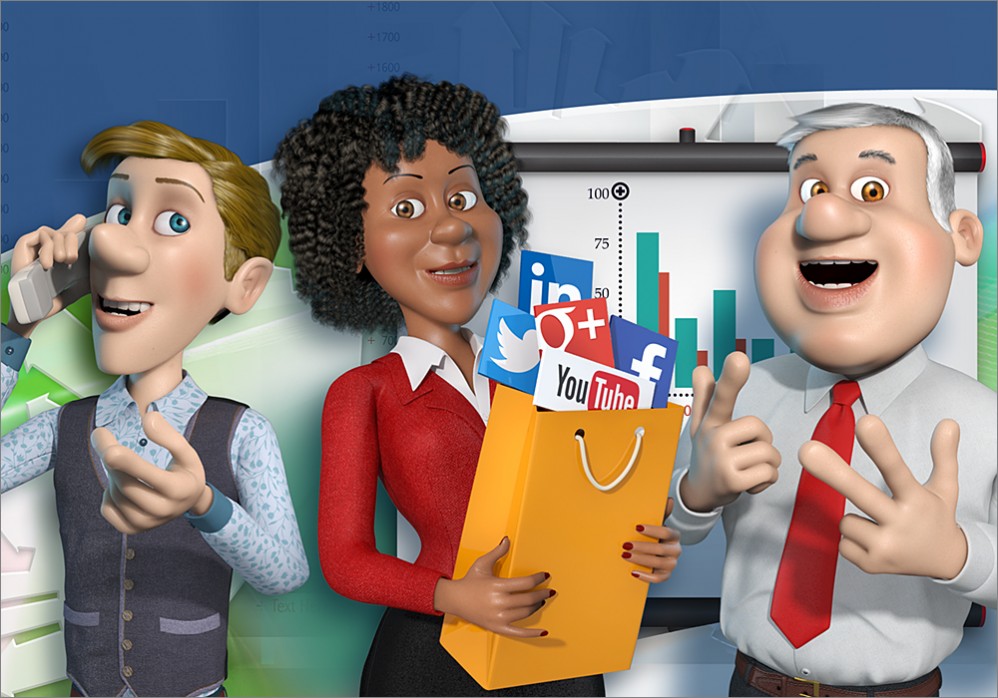 At the end of the course you will have:
Enhanced communication skills.
Better presentation skills.
Stronger negotiation and objection handling skills.
Improved time management skills.
A better understanding of yourself and an increased sense of responsibility.
More confidence, greater motivation and an appetite to succeed in a competitive world.
More Details
SalesENRICHED de-mystifies the buying and selling process.
We focus on understanding the buyer and developing great communications skills, such as helping you to effectively handle objections, negotiate to get a win-win result, present to your audience - no matter the size and more. Particularly powerful is the ability to simply listen and ask great questions. We enforce this learning by providing a structured approach, including working on a complimentary communication skills set.
We deconstruct every aspect of the sales process from understanding yourself, your role and your product to knowing your customer and your priorities. The focus throughout is on the importance of helping people to buy rather than selling to or at them. We do this with solution selling: aligning your product or service to the needs of your target market using the proven and very effective 'Pain Impact Vision' tool.
"Very powerful 2 days. SalesENRICHED provided practical strategies + tactics I can use right away to grow my business. After 15 years in corporate sales & marketing companies I can say that this was the most effective & profitable training I have attended". John McCarthy, Business Coach, ActionCOACH.
Over 10 years, some of the 900+ SalesENRICHED graduates have consisted of many roles involved in the sales process at any level and in any capacity, from sales executives, customer service staff and administration personnel to small business owners, managers, finance directors, I.T. specialists, social workers, engineers, solicitors and many more.
We use a mixture of presentations, video, group discussions, role plays and individual work in a lively, interactive atmosphere that encourages you to get the most out of the opportunities the two days provide. The aim is to create a relaxed learning environment which nevertheless demands you give of your best.
"Most productive two days of my life". Julian Farmer, Director, Ambassador Home Conversions.
Feedback from the 900+ delegates who have gone through the programme in the past ten years shows that SalesENRICHED gives people long-term gains including a greater sense of accountability, increased confidence and, most importantly, better results. Teams have also found that as a result of the more efficient sales processes and better time management techniques learned, they have reduced costs and increased profit for their organisation.
At each stage, you will learn proven tools you can put into practice immediately such as the 5 Ways, SCOTSMAN, Seven Touches, DISC (personality profiling) along with many more, which are used by the world's best sales people.
Candidates tell us they cannot wait to get back to work to put the learnings into place. We also know that as well as having an immediate impact, the programme equips you with knowledge you will find yourself drawing on and developing throughout your career.
"Entertaining, yet consistently informative and enlightening. A true learning experience, providing tools to feed business developments for years to come". Nicholas van der Walle, Director, Astute Graphics.
SalesENRICHED is an intensive 2 day training course with all required material, refreshments and lunches provided. All course material is supplied in a format that gives you a valuable, high quality reference source you can take away to refer to at any time.

We encourage all candidates to commit to putting their newly learned techniques into practice by asking each person for their top three actions they will put into place as a result of the course. We then follow up with telephone and email contact after three months to see how each graduate's new skills have been embedded and how SalesENRICHED is working for them.

2018 DATES: please see Events Calendar >>