The ability to deliver a professional, engaging presentation is a must-have skill across most roles within the businesses, however for many people the thought of presenting to a group can be extremely daunting..
Whether it's presenting ideas to a customer, an internal team, a networking group or an audience at the Albert Hall, we all have an opportunity to differentiate ourselves by the quality of our presentation skills. A proven approach will help build confidence no matter what your level of experience.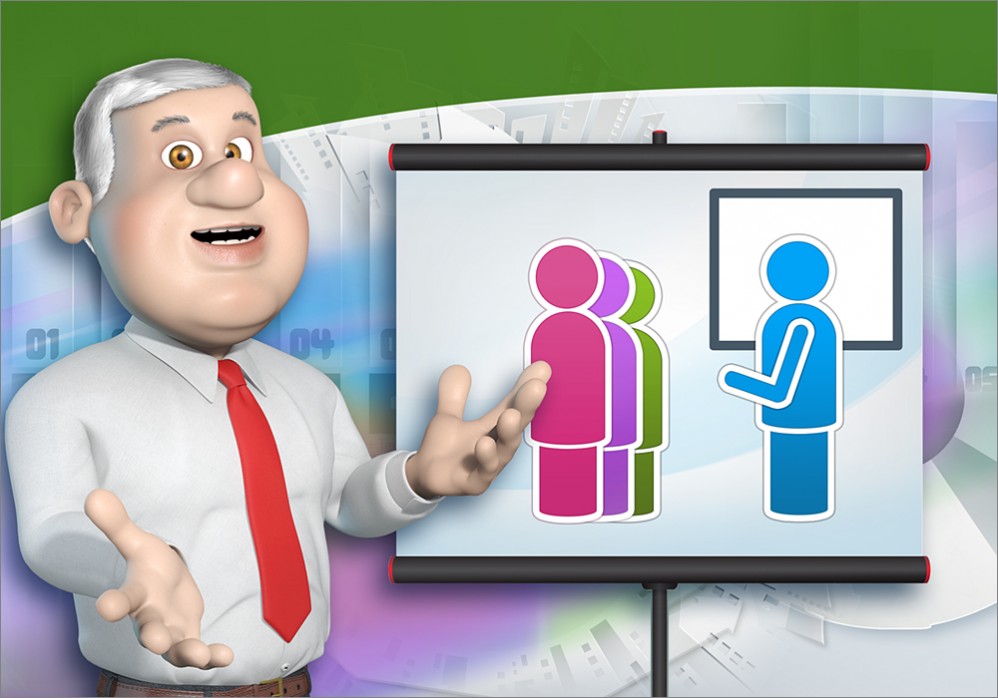 At the end of the course you will:
Create slide shows without overloading your audience with too much information.
Prepare effectively and use a structured approach to delivering a presentation.
Gain style – knowing your audience needs, creating and managing an interactive environment.
Gain clarity & organisational skills by knowing exactly what you want to say and when to say it.
Confidently deliver a presentation to any audience.
Further improve as you grow in confidence.
More Details
It is completely natural to feel nervous before you present, but the Presentation Skills Workshop will equip you with proven techniques that will enable you to concentrate on delivering a clear, effective presentation and deal with those nerves.
Whether it's a new experience or an area where you need to sharpen your skills, at any level of business, you will have much to gain. This workshop will 100% help you to overcome your concerns. We will encompass all of the phases of activity required to make an excellent presentation from preparation to delivery.
We look at how to keep your poise and remain professional at all times, plus we'll look at the use of multi-media and props to see what works best for you. Your coach will deliver the training using fun, team based activities, helping you to build your confidence amongst the rest of your team, ready for 'the real thing'.
The Workshop will provide you with a structured framework for preparing and delivering excellent presentations, and the confidence required to get your message across at any level, to any audience.
"Brilliant – felt really comfortable. Learnt so many tips to help me present. Excited about doing my next team meeting". Stacey Tudor, Legends Hair and Beauty.