Client experiences
Enterprise Electrical Services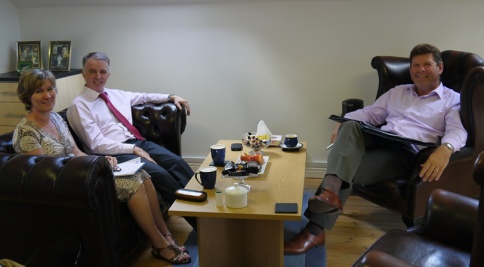 Enterprise Electrical is an electrical contractor based in Hockley in Birmingham. It's owned and run by husband and wife team Gerard (Gez) and Annette Duffy.
When the company started in 1986, it focused on domestic electrical work, but as it grew larger, the emphasis switched to larger commercial contracts. Within the commercial world, and in addition to the major contracts Enterprise is involved with, the company has two particular niches.
The first is schools: with more and more schools responsible for their own maintenance budgets, they need to build strong relationships with trades people they can trust; Enterprise's personal and professional approach provides the reassurance that's needed.
The second is the heritage sector, where the company's expertise is invaluable in the work involved in these architecturally sensitive buildings.
---
Annette describes her company's USP as being solution-focused. She says,  "We provide whatever the customer wants and we're here to help no matter what your electrical problem is."
The process
Annette met some of the Arrivista team at an event organised by a mutual business contact, Pinfields. Annette says she had never encountered the concept of business coaching before, but that Arrivista immediately opened her eyes. "When you think about sales you automatically think about sales reps selling products. Arrivista were the first people to make me realise that, even though we offer a service, we're selling something too."
Annette took up Arrivista's offer of a complimentary one-to-one session after the event, which she found extremely useful. "As well as building on the concept of us having a service to sell, the session also helped us to see the opportunities that were available to the business much more clearly."
Annette was confident that an Arrivista business coach could bring something valuable to Enterprise, and she and Gez came on board as Arrivista clients.
In the early days, Annette and Gez had fortnightly one-to-one sessions at Arrivista. Two years into the relationship, they attend monthly sessions, with other members of the team attending further sessions. Annette says that including the team in the coaching has been extremely helpful. "It's been great for helping them understand what we're doing and where we want to take the business. They always come back very positive and enthusiastic."
As well as the one-to-one sessions, Annette and Gez have attended numerous group sessions, including a week-long trip to Lanzarote.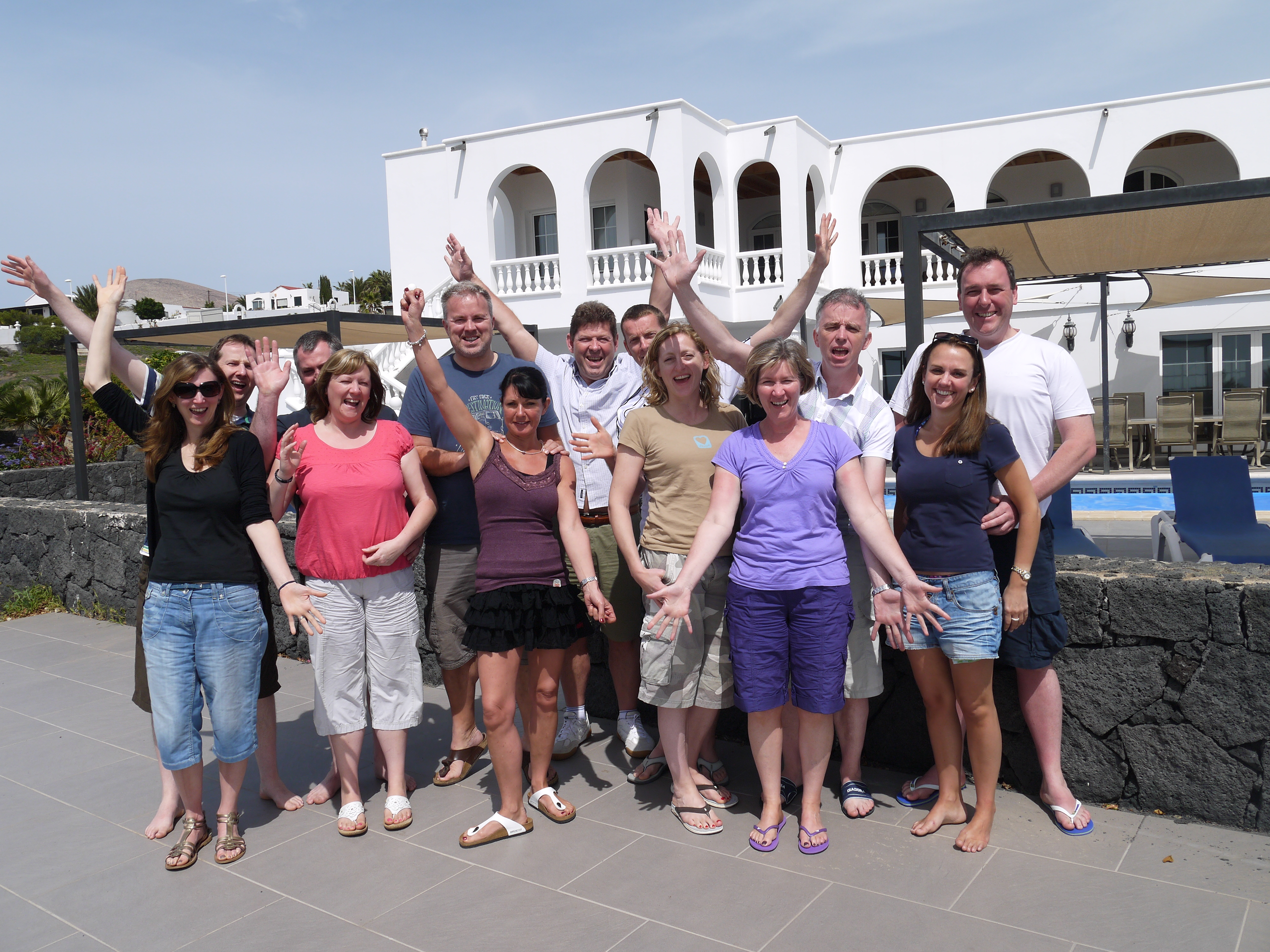 Annette says " Sharing knowledge and experiences has been very useful. It's also opened up other avenues and leads, not to mention improved our social life!"
Annette says, "It's really interesting to talk to other business owners and realise that other people have similar problems to the ones you're facing."
The outcome
Annette is clear that Arrivista has had "a very positive impact on the business."
The first action the couple put into practice was seeking feedback and testimonials from customers. "When we first started, we used to get lots of unsolicited cards and letters from private customers saying thank you for the work we did. But when you work with commercial clients, getting an unsolicited thank you is much rarer. Taking the time to ask for feedback has helped us realise that people really do value what we do."
The coaching has also helped the couple on a personal development level. "It's helped me to realise how important I am to the business. It's also helped Gez to realise the value of taking time out. He used to run himself into the ground, but we both now appreciate the value of home life."
The rewards of the coaching relationship are also evident in financial terms. Turnover was up 20% year-on-year last year and this success is also reflected in staffing levels. An extra admin person has been taken on and Enterprise is increasingly working with subcontractors, using employees in supervisory roles.
The value
Annette sums up the value of Arrivista very simply. "It's like having a personal trainer for your business – someone who'll give you the push you need. The Arrivista experience gives you a support group that's there to give you new ideas, encouragement and help – without doing it for you."
The future
Annette says the five year plan is to have a business that runs itself without them having to be there. "We've still got lots to achieve but coaching has helped give us the courage and confidence to get there."
FOR MORE INFORMATION ON HOW BUSINESS COACHING & training CAN HELP YOU CALL 01905 352685
Annette is clear that Arrivista has had "a very positive impact on the business."