Business success comes from making the right decisions, based on available information. If that source is poor, or not fully understood, it will eventually catch up with you and the consequences can be painful.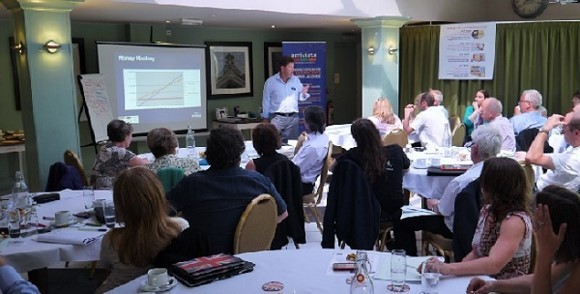 We will cover:
Winning the cashflow battle, understanding the cash gap.
Improve your profits through cost reduction: trim that fat.
The only effective approach to pro-active profit management.
Understanding all the basic Financial terms.
Financial status checklist – what info, when and how often.
Financial ratios explained.
Event Details
Also within Breakthrough Day:
Your Business Planning Time
Advisory Forum
Book of the Quarter Review
Refreshments, lunches and materials all included.
"Really enjoyable – again lots of learnings – finance is one of my weakest areas". Val Gardner, Managing Director, Winster Ltd.
"Incredibly enjoyable and informative. It gave me great direction into setting goals for my finances". Faye Tonkinson, Owner, Relaxing and Beauty Therapies.