There are just 5 ways to improve your profit!
Join us a for a workshop that will outline the 5-ways to improve business profits in any size or type of business. We will introduce you to the practical systems that you can put in place immediately to really drive your business profits.

This is the only way to plan – Define revenue and profit goals focusing on areas most easy to improve. Then set measurable targets for each priority and then take action.

Finish the day off with your own action plan for 2017 and beyond.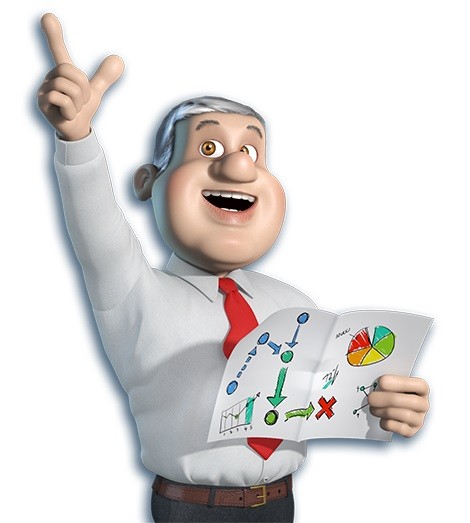 Event Benefits:
Take away proven systems that promise to drive your business profits forward
Use the actual results from your own business for maximum benefit, helping you to focus on what you'd like to achieve over the next year in terms of growing your profits
You can put the practical systems you'll take away from the 5 Ways Planning Day into your business immediately
Take away up to 50 new initatives to potentially use within your business
You'll be able to ensure that the overall targets within your business are always met
Event Details
For many businesses planning is at best a once a year in a haphazard and highly forgettable process where we are pressurized into being over optimistic about the growth potential of our company. We spend more time re-working spreadsheet numbers than we do considering the actions necessary to achieve the highly challenging goals been aimed in our direction.
This full day workshop is about understanding how all members of our company team contribute to the achievement of our number one goal – improved profits. You will be given the opportunity to work with your actual results and project what you would like to achieve over the next year in terms of revenue and profit growth.
With this in place and through an iterative process, you will define where you believe improvements can most readily be achieved to ensure the overall targets are met. You will consider which actions need to be undertaken and how to measure these in each of the key growth areas. You will also look at how these should be prioritized on a weekly, monthly and quarterly basis.
You will be invited to utilize the proven systems available to achieve these improvements as well as benefiting from the ideas, tips and techniques which Arrivista will also provide. In addition, you will share your experiences and learnings with other like-minded business leaders attending the session.
By the end of the day you can expect to have up to 50 initiatives you will consider using within your, specific business. You will also have your own action plan allowing you to confidently introduce this process.
This is a unique opportunity to learn and to execute a meaningful plan for your business which will involve all staff. Bring them along, it will be a day you will always remember.