At Arrivista, your coach is there not just to mentor your business, but also to be an unreasonable friend. We help you along your way towards achieving a profitable, successful, growing business, achieving great teams and freeing up your time so that you can have your quality time so that you can have an improved home and social life. For example;
spending more time with loved ones
taking well-deserved breaks
doing your hobbies
after all, these things are equally as important too. We will be there at the end of the phone when you are struggling to make a decision yourself, or when something goes wrong within your business to help out the best we can.
Whilst we will always be the coach first, most of our clients become friends as well. We run a number of social activities to which our clients are invited. These include trips abroad, sports events, daytime outings and even going down the pub! We encourage our clients to socialise with us and each other you build a community of like-minded business owners who all face similar challenges. 
---
pain
Not having an objective, intelligent viewpoint on business (not knowing where your business really is), can be lonely at the top. Who can you turn to for practical advice and guidance that's relevant to your business?
impact
Without an unreasonable friend (an impartial and intelligent view of where the business is now), you may not be able to see the future – the disaster around the corner for your business. You are also unlikely to take full advantage of any opportunities that may present themselves towards your direction.
vision
Having absolute clarity on what really happened in the past, what's happening now and what will happen in the future, mainly for your business but also for your personal life too.
How does 1-2-1 Business Coaching work?
WANT TO GROW YOUR BUSINESS? YOUR BUSINESS CAN BENEFIT FROM BUSINESS COACHING!
In the same way that every successful athlete or sports team have a great coach; mentoring them to achieve more than they could on their own, your business can too...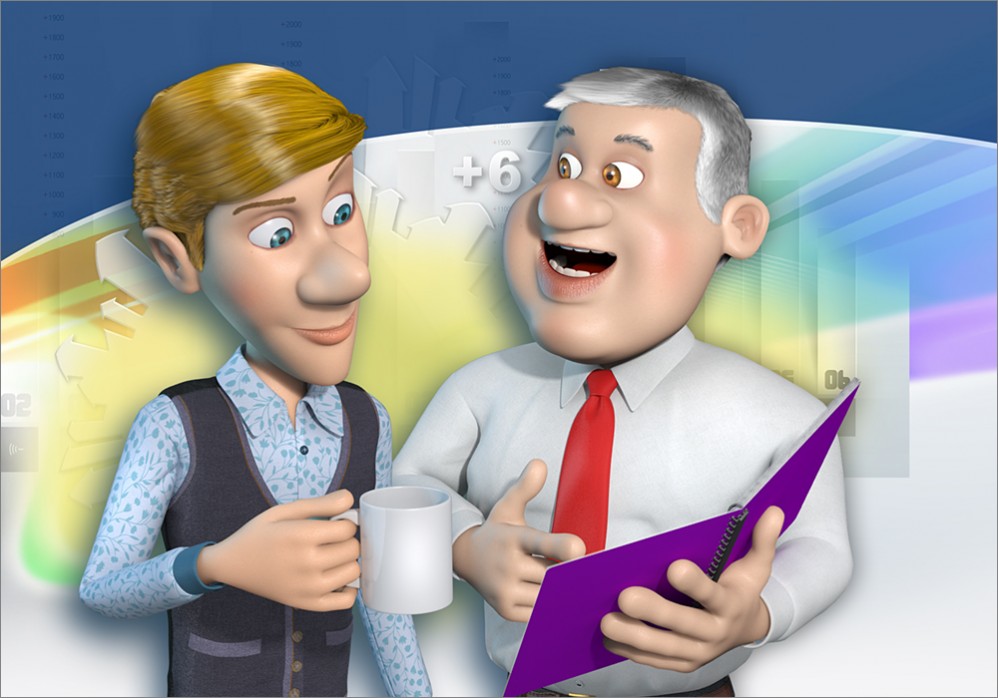 Some of the benefits of 1:1 Coaching:
Empowers & motivates both personal & professional development
An independent advisor & sounding board
Agreed areas for improvement and planned road map
Analysis of sales, profit & cash flow for growth
Discussions driven by the current business needs
Explore time management skills & where improvements can be made
Even when our clients leave us...
 "Just wanted to say a massive thank you for everything - working with Arrivista has been the most challenging, fun, fulfilling and important experience in my career and I have loved every minute. I am going to miss working closely with you and the team, but I sincerely hope this is only a short goodbye..."
James Keating.
About 1:1 business coaching sessions
The coach will essentially bring three things to the table:
The strategies and tools to build the business
The knowledge of how to apply them
Hold you accountable & make you do the things that will help you achieve your goals.
Your business coach will be your experienced, objective guide to mentor you in growing your business to its highest level of profitability. 
He will be your best, unreasonable friend who will tell you how it is, not how you would like it to be.
What next?
This process starts with a complimentary coaching session to establish:
Is coaching right for you?
Are you coachable?
Are we the right coaches for you?
Where the business is now and where you would like it to  be
What level of coaching is right for you
CONTACT US TO BOOK A COMPLIMENTARY SESSION TODAY!
Together we:
Analyse where you are now
What you can achieve &
The hurdles you are likely to face
Then we;
Dig deep into areas for improvement &
Agree on a road map for your business
BOOK or ENQUIRE